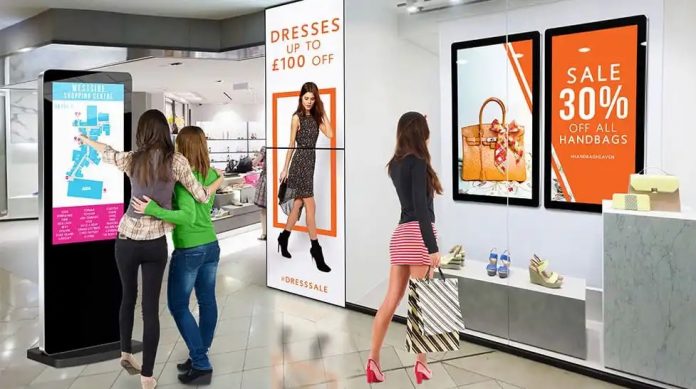 One key step to growing your business is marketing and ensuring you present your target audience with the right message. To do this, consider digital signage, which allows you to customize and display a message about your business and what potential customers might want. Many companies get little return on investment because they use the wrong approach. When starting, you must research for business technology solutions to get the best digital signage for your business. Further, as a business owner, you need to know how to build a powerful digital signage advertising strategy. This article will explore tips to promote your business through digital signage advertising.
Define Your Audience
Before you design your digital signage, you must know and understand your audience. Knowing your audience and evaluating their needs can help you know the message type and the best place to position. Take time and conduct market research to get experience that enables you to take your business to the next level.
Set Clear Goals for Your Advertisement Campaign
When choosing a digital signage campaign, you must ensure you have a clear goal to avoid creating content that is a hash of everything. Some significant goals that businesses have included increasing web traffic, selling more products, increasing signups to an event, and gaining more social medial followers. When you have a clear goal, you can tailor goals that meet your specification.
Create Content for Your Audience
After understanding your audience, choosing the right content for your digital marketing strategy is crucial. It's important to note that for your content to be effective, you must meet specific requirements before displaying it in digital signage. Our content should educate your audience and entertain them. Ensure you showcase your products and services by putting your best business and most popular products on the front. Further, you can display product demos to illustrate how your product work and the results your client should expect.
One way to entertain your audience is by telling your story and displaying how you do good. In addition, you can consider displaying social streams and custom television feed.
Position Your Signage Properly
When you know your target audience, you know where to position your digital signage best. The position of your signage matters as it determines the type of people likely to see it. Always place your signage on the most visible spot, preferably at the shop's top.
Advertise Effectively
To get a great investment return, you must ensure you advertise your brand effectively. This will ensure you get more leads and reach out to potential clients. It's essential to ensure that your company has genuine and original content o build customer trust. Always do market research to know the strategy that best works and that that doesn't. Further, you can consider creating custom signage to help quickly reach customers.
Conclusion
Knowing your audience and having clear goals when considering digital signage are essential. This will enable you to reach your target audience quickly and increase your leads. Further, ensure you get the equipment from a reputable company to avoid mistakes that could lead to distrust with your customers.