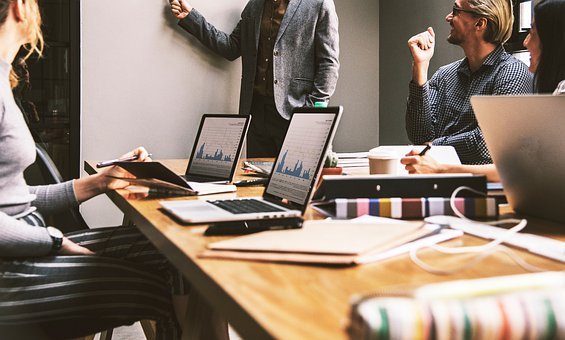 There is no doubt that a remote working situation has its own unique challenges. While an office environments lack flexibility and agility, particularly in the modern information age, there are also advantages to it. These advantages mainly come in the form of camaraderie and community. These things are difficult to replicate online, especially when you are working with a virtual team that is dispersed throughout the United States or even the world. As such, there are tactics should be using in order to keep your virtual team intact and keep them motivated. With that in mind, here is what you should focus on to make sure that your virtual team is motivated.
Focus on Facetime
Virtual happy hours are nice. But they aren't a substitute for actually working with your team and making sure that they feel good about what they are doing. While there are, of course, negative aspects to any role, and people are at the end of the day working for the paycheck, there are other ways to motivate remote teams. One great way to do this is to create more opportunities for facetime with your employees. Screen time is not an exact substitute for this, but scheduling weekly calls with small groups or individual employees depending on the size of the company is a good way to build camaraderie.
While everyone may feel a little differently about this, humans are ultimately social creatures and do want to have face-to-face interaction with their team members and their managers. In doing so, there is a great opportunity to use digital tools to do this at scale and make sure that employees feel seen and heard, and that they feel like their contributions are valuable. This makes them feel like they are a greater part of the whole and that their contributions are not just recognized but also valued.
Create an Employee Rewards System
Rewarding remote employees may feel counterintuitive. After all, isn't the paycheck itself an incentive for the work? But this is not how people work. People want to feel like they are actually a part of something, and one of the best ways to motivate a virtual team is to create a rewards system. This doesn't have to just be based off achievement either. Birthdays and holidays should be recognized, and virtual teams should not feel like they need to be on Slack or Microsoft Teams 24/7, especially during weekends.
Instead, great managers of virtual teams should be focusing on how to get the most out of their digital tools. One way to do this is by rewarding and recognizing employees through digital communication platforms. Creating memes and gifs of people to poke light-hearted fun at each other or even just sharing things like are enjoying around the house can in and of itself be a reward system for remote employees. You can also do things like invest in your virtual team's home office setup or even buy them new devices so that they do not have to bring their own device to the workplace. This creates an appreciation that not only will elevate the motivation of your virtual team but will also transcend the workplace itself to create a personal loyalty that will motivate employees to stay at your organization for years to come.