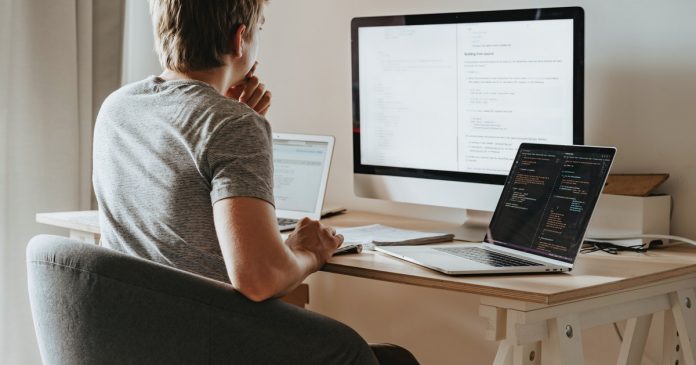 Want a new career? A job in IT isn't as dull as it sounds. A new career based in the tech centre could see you involved in some serious history making. Right now, data engineers are figuring out ways to enhance AI systems to make them faster, bigger, and more helpful in the corporate world. Data researchers are finding new ways of creating systems every day. Architects are building better than ever before, and the retail world becomes increasingly digital.
In the face of all of that progress, a career in a tech role has never been the enticement that it is now. With high figure salaries and exciting opportunities for specialisations, the computing world is a lot more fun than people perceive it to be. Those that control the digital, control what happens in the digital world. Learn to drive it effectively and you will never be out of work again.
Sound good? Here are some ways you can land the best tech roles as we move through 2022.
Landing the Best Tech Roles Takes Skill
The first step to landing any job is to ensure you have the skillset for it. IT and tech are easy to get into. You need a basic computing qualification and then you build from there. Ideally your basic computing qualification would be a bachelor's degree, but it is possible to build your credits in a modular way, one small step at a time. Remember, nothing is out of reach if you take small daily steps towards your goal.
Once you have your foundation in computing in place, you will have some idea of the areas of tech that interest you most. You may love the computer research aspects, you might enjoy building websites, you could favour coding, whatever your specialisation is, you can start to accumulate programs that count towards it. So if you wanted to be a web developer, learning how to operate JavaScript, how to create new sites, and how to write the code behind them, would all contribute towards your goal of finding work in that area.
The more programs you add to your repertoire in tech and IT, the more valuable you become as an employee. Match the right set of skills with the right organisation, and you will have a well-paid home for life.
How to Find Work?
Once you have graduated or studied enough to put out feelers, you can use the internet to find new tech roles. Check into these software developer jobs at Hays Tech and note how they operate. Hays allow you to upload your CV to the site so that other tech employers can look for your skills. You can hunt for work even when you are asleep. Sites like this are great for setting up early on in your career, if you just keep updating that CV every time you add a new tech skill, you will soon attract the right clients. With a little persistence and effort, you will have a dream tech career ahead of you.