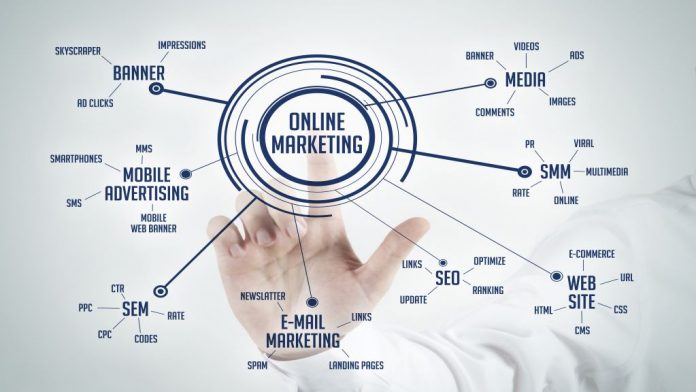 Insights show a 4% CAGR for the life sciences sector between 2016 and 2024, continuing a decade of robust expansion. While this is excellent news in terms of accessibility, it also implies that competition will be fierce. In addition, it is now more crucial than ever that businesses in the life sciences sector create an effective online life science marketing plan.
This article will outline an actionable framework for developing a profitable digital advertising campaign that raises profile, generates more leads, and expands sales.
1.   Prioritize The Most Critical Metrics And Objectives
The life sciences sector is enormous and multifaceted, encompassing not only the biotech marketing and medical sectors but also the B2B, commercial, and industrial ones. However, there is a universally appropriate plan of action. The first step for each business is to define its most important key performance indicators and objectives. To rephrase the question, what do you want to achieve above all else? And what metrics will you use to evaluate success? This groundwork is essential since it will serve as a reference for the rest of your long-term strategy and lay the groundwork for successful digital advertising. Without a clear destination in mind, it's easy to get lost. When you pick the shortest path in your research and planning, your execution phase will be as successful as possible.
In a nutshell, prioritize those elements that will affect your business the most. Key performance indicators (KPIs) are measurable criteria that reflect your current priorities and long-term goals. In most cases, this will involve some form of measurable and potentially optimizable lead generation or sales.
2. Determine The Most Proven Distribution Methods In The Life Sciences
The next step is to learn which digital marketing channels have proven successful for other organizations in the health sciences sector. There's no shortage of media to reach out to consumers these days. Ensure you get one that gives the best digital customer experience. Although you may need to experiment to discover the right formula, you should only throw a campaign together with planning. Instead, it would be best if you were very deliberate, directing your efforts toward the routes you already know would provide genuine outcomes.
3. Be Familiar With The Specifics Of Your Competitive Environment
Likewise important is researching and comparing the internet marketing strategies of your business with those of your life sciences competitors (or not doing). Check the market development strategy
Analysis of the competitive landscape can help you spot:
Who are your main rivals?
How effective they are, and where they may improve, regarding the channels they are now utilizing.
How are they achieving success?
Which parts of their strategy are failing?
How to outdo them and more effectively communicate with your intended audience
4.   Make Use Of A/B Testing
Using A/B testing to segment your audience and track data to boost conversion optimization is the final step in establishing a robust digital marketing plan. The goal of A/B testing, as stated by the Harvard Business Review, is "to determine which of two alternatives is more effective by comparing their relative levels of success." There are a lot of potential uses, despite the simplicity of the method.
Using split testing, you may see which campaign messages, landing sites, content offers, and calls to action are most effective. Let's say you're trying to determine whether nurturing prospects with instructional content offers or aggressive offers that focus more on the product get better results. As an example of an A/B test, you could display product images and descriptions above the fold on your homepage (condition A) and related case studies (condition B) on two separate test pages. Then, you'd look at the data to see which version had the most leads, conversions, etc.
In conclusion, the above strategies will ensure you get the best out of digital marketing. You may also consider digital transformation marketing.