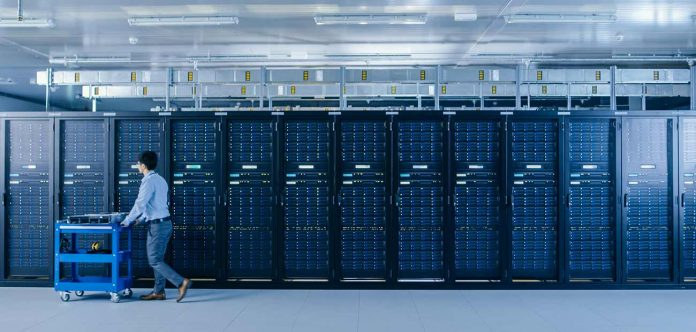 Choosing the best website for your business is an important decision, and it has a direct impact on the success of your online venture. Before making any decisions, there are some essential things that you need to consider in order to ensure that you select the best dedicated server for your website.
Regardless of your demands, when it comes to dedicated servers, there are a few key considerations to bear in mind to get the most value.
Here are the considerations to ensure you have the right dedicated server host for your website:
Scalability and Flexibility
Your dedicated server host should provide an appropriate amount of scalability and flexibility. This will ensure you have the necessary resources available to accommodate growth in traffic or usage.
As such, look for a provider with multiple packages and configurations so you can easily adjust your resources as needed.
Cost
Dedicated servers may be more expensive than shared hosting solutions, so it is important to compare prices before making a decision. Be sure that you consider all aspects of the cost if you want to get budget dedicated servers.
Don't just consider the initial setup fee, but also any recurring fees such as monthly charges and bandwidth costs.
Security
Security should be a major factor in your choice of the dedicated server host. Ensure that the provider you choose has strong security measures in place.
Good security measures include firewalls and antivirus software which protect your data from malicious attacks.
Support Services
An experienced support team is crucial for a dedicated server host. Look for a provider with round-the-clock customer service to ensure that you get the help you need when you need it.
Try to find out what type of support services are available and how quickly they respond to requests.
Performance
Performance is all that you'll be looking for when you choose a dedicated server host. Choose a provider that can guarantee excellent speeds and uptime.
Ask about their infrastructure, including the server capacity and data backups, to ensure that your website loads quickly for visitors.
Also, remember that every business requires different performance requirements, so make sure that the provider can meet your specific needs.
Easier Customization Options
Your dedicated server host should offer customization options to meet the specific needs of your business. For instance, if you need certain software installed, look for a provider with the resources and technical know-how to help you customize your server as needed.
Consider Network Quality
Before you commit to a dedicated server, be sure to check the quality of their network. This includes the speed and reliability of their connection and how quickly the company can respond to problems.
Network quality affects the overall performance of your site. It's important to choose a provider with a robust network.
Check the Available Control Panel Options
Your dedicated server should provide you with a control panel that allows you to manage your server easily and efficiently. Popular control panels include cPanel and Plesk. Remember to check the options are available before signing up.